RODGERS BUILDING SUPPLY, INC.
309 West Marshall Street P (765) 883-5662

Russiaville, IN 46979 F (765) 883-7238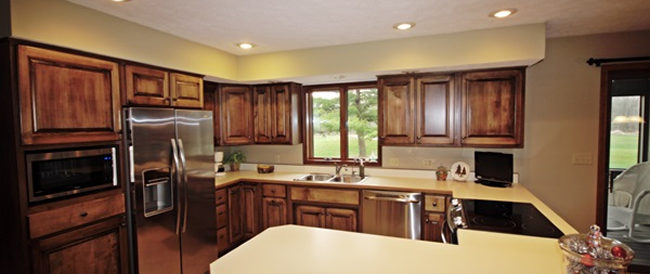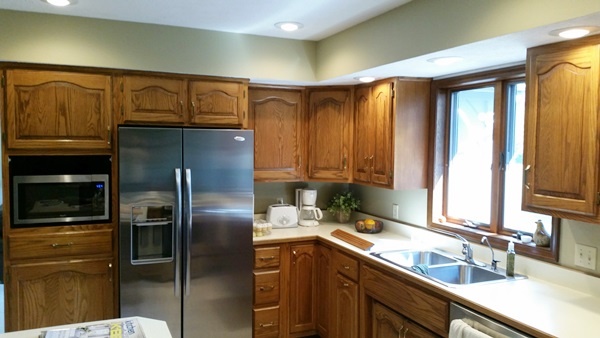 Top photo - Competed Cabinet ReFacing project. Bottom photo - Before start of project
Zimpleman Residence - New Maple cabinet doors, Maple veneers and hardware
Kitchen Cabinet ReFacing

If your kitchen needs an update, but you like the layout and cabinets are still solid, then refacing them is an economical option.

There are many choices available depending on your budget and the options you choose.

Some of the available selections include:
Paint existing cabinets and doors

Paint existing cabinets and replace cabinet doors

Replace cabinet doors with new stained doors

Veneer over existing cabinets and add new stained doors

Add additional cabinets to match your existing or refaced kitchen